Join us on Crete for Top Java Courses
"The combination of intense training with relaxing evenings is irresistible."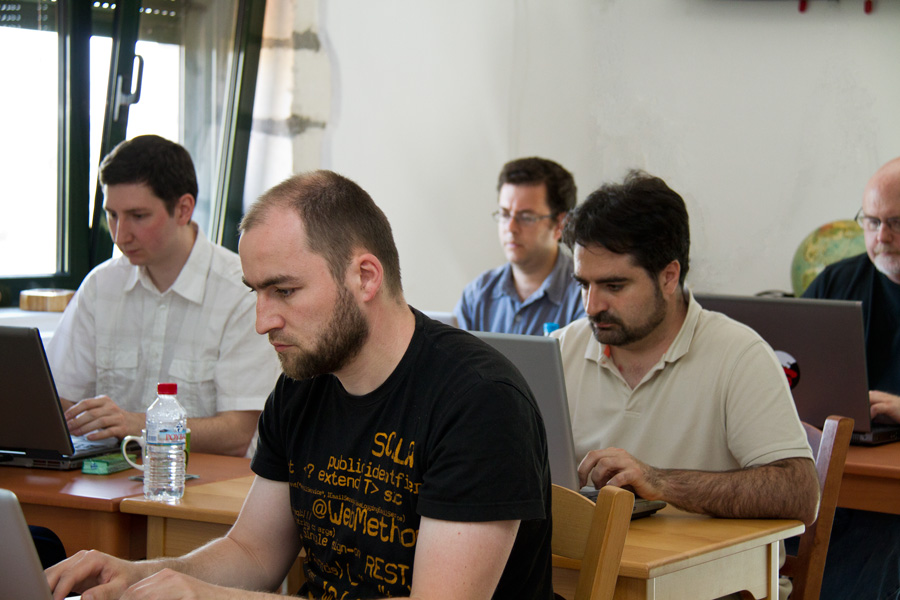 But my boss won't send me to Crete!
This is a comment that we often hear. If your boss thinks that he's sending you on a jolly, let us talk to him. We'll let him know that you'll be receiving the same course that is offered through our partners but at a very affordable price. In fact, people often comment that the total cost in Crete works out to be less than if they took the course in London, Paris or any other major European center. The courses are mostly held off-peak season and are surprisingly affordable. The entire experience is less expensive than if we offered it as a high street course in London. Once the training course is completed, attendees often spend additional time on the island with their partners or families.
Schedule
Java Training
We deliver relevant courses, by top Java developers to produce more resourceful and efficient programmers within their organisations.
Java Consulting
Nobody ever wants to call a Java performance consultant, but with first-hand experience repairing and improving commercial Java applications - JavaSpecialists are a good place to start...